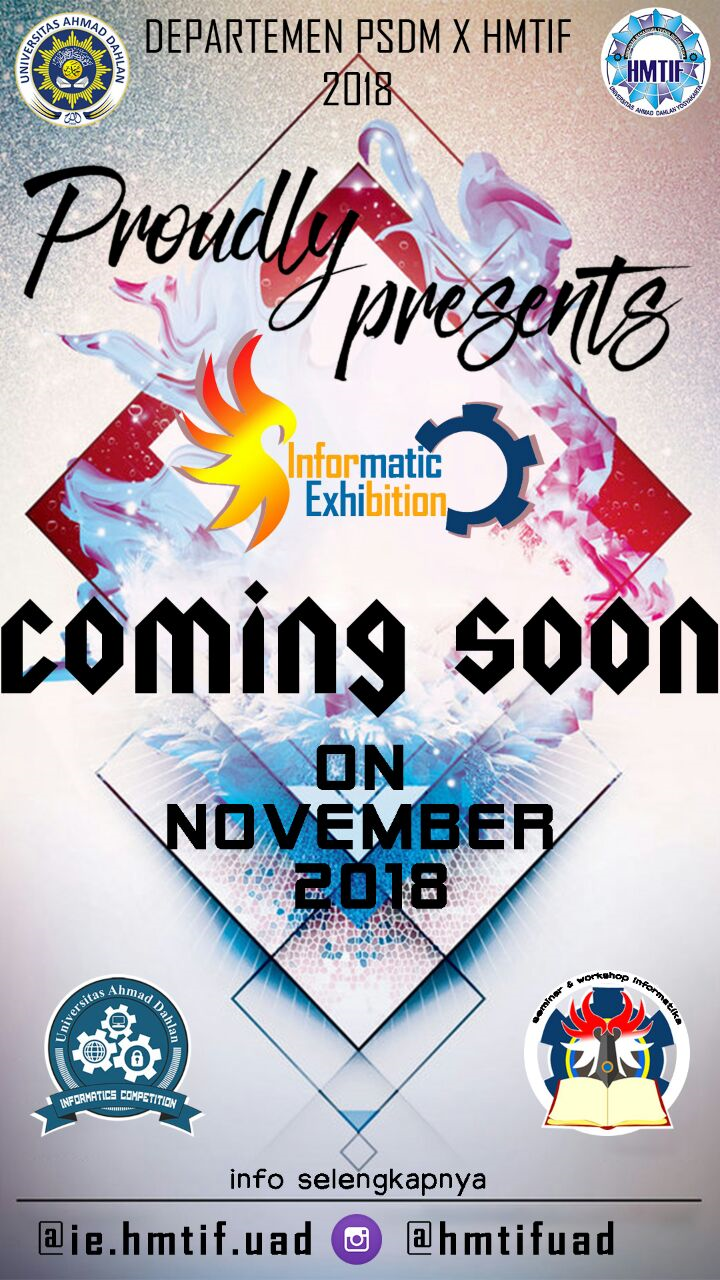 DEPARTEMEN PSDM X HMTIF 2018
PROUDLY PRESENT
INFORMATIC EXHIBITON
On november 2018!
Hallo seluruh Mahasiswa, Pelajar SMA/SMK se-DIY/JATENG. Dengan bangga kami mempersembahkan The Biggest Event Of The Year. Dengan berbagai acara didalamnya. Penasaran?
Kami membawa 2 acara Sekaligus!. Apa ajasih? Nih..
1. Informatic Competition
2. Seminar Dan Workshop Informatika
Penasaran akan seperti apa? Don't miss it guys! Siapkan diri anda!
More information?
Follow official instagram kami :
@ie.hmtif.uad
@hmtifuad